Boudoir photography makes an unforgettable gift. Whether it's for a holiday, wedding, or just a special gift for your partner – it's a gift of beauty, sensuality, and vulnerability, the most precious thing you can give. 
There are so many ways to display your photos that it's worth considering how and where you'd like them displayed.  The most popular option is a luxury, layflat album. With photos printed directly on the sturdy, firm pages, and custom leather binding, they hold between 20 and 60 images depending on the size.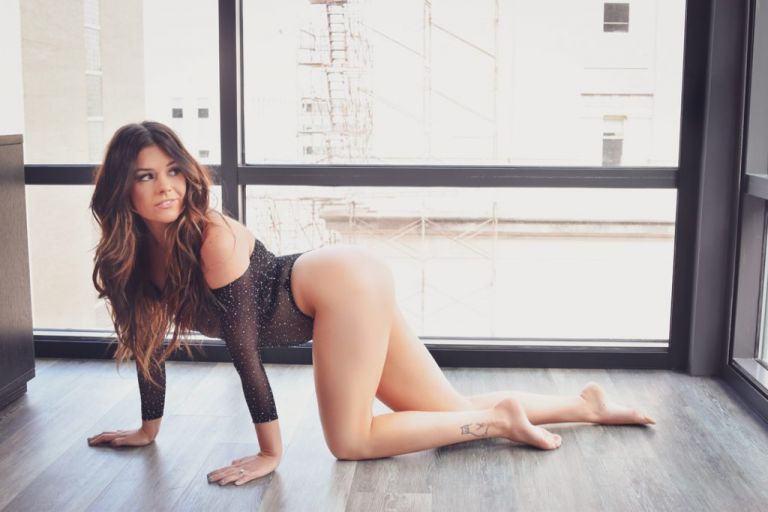 A discreet book is a smaller, hand mounted book that showcases 10-12 photos and closes with a magnetic cover. These are excellent choices for more limited budgets and a more personal touch.
In addition to albums, gifting wall art is a bold and exciting way to share a photo that you feel captures the essence of your beauty and sensuality. "But where would I hang it?!"  Over your bed or in your closet or master bathroom are our favorite choices, but some boudoir photos are conservative enough to hang in your living space as well – beautiful mementos of your beauty and personality that deserve to be seen and admired.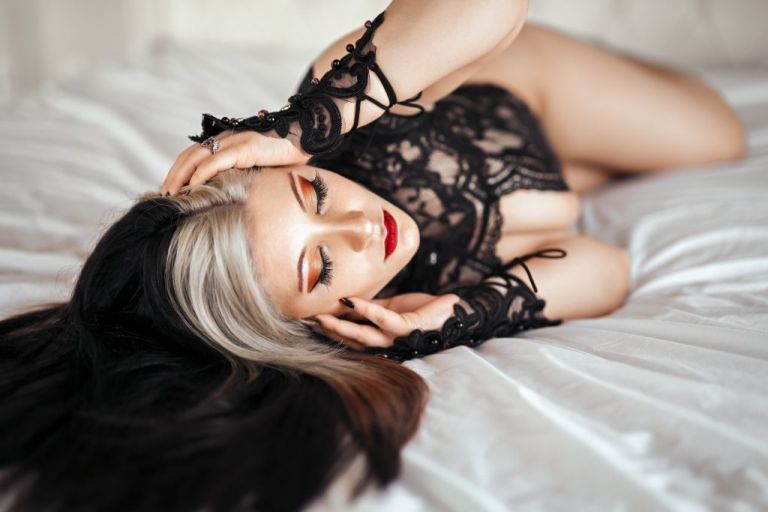 For the ultimate discreet look, a wooden flash drive can be carried with you anywhere. It's classic casing giving a sophisticated cover to the beauty it holds. 
Traditional times would also include Christmas, Valentine's Day, anniversaries, and of course the wedding. Many brides opt to give their partner an album the night before their wedding, or when they arrive at the honeymoon. Drop hints if you want, or if your product won't be in your hands on the day of – a set of lingerie that you used in the photoshoot with a note saying "more to come…" is always a fun way to plant the seeds of excitement in their minds.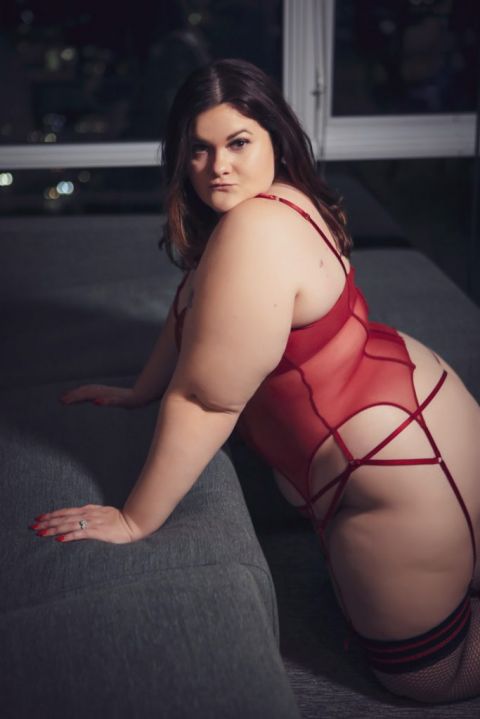 In the end, no matter how or when you give these photos, it will be a timeless reminder of the work of art that you are – a gift that never goes out of style.