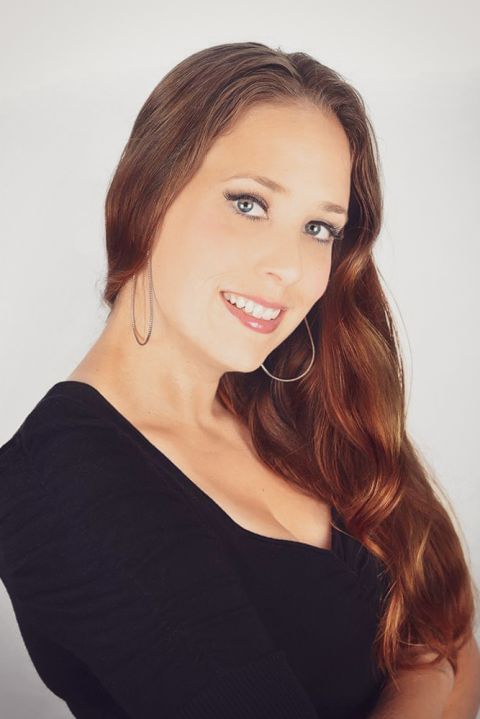 Amy
Life presents many challenges to women, often causing us to put ourselves on the back burner. Boudoir is an empowering opportunity to put yourself first for a change. We all deserve the time to feel beautiful in our own skin, and documenting that through boudoir photos does just that. Over the years, I've shot over 7,000 boudoir sessions and have loved each and every one of them, as it's allowed me to watch women realize how powerful, wonderful and uniquely gorgeous they truly are. Every woman absolutely deserves this for themselves, and I am genuinely grateful to be a part of that process.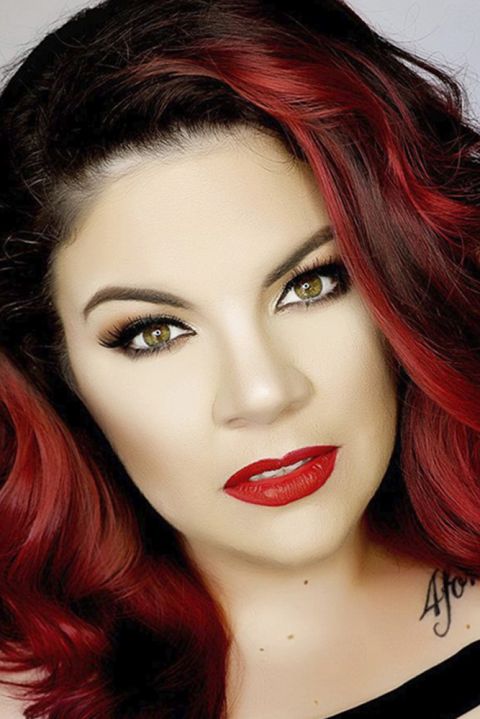 Angela L
My passion for photography started as a hobby and evolved into a career. I've been in the photography industry for the past 20 years; focusing on boudoir photography the past 13 years! I believe that women's portraiture is my calling, and I enjoy the beauty and confidence in every woman I work with. I truly believe it's the most rewarding feeling in the world — to change a woman's view of herself!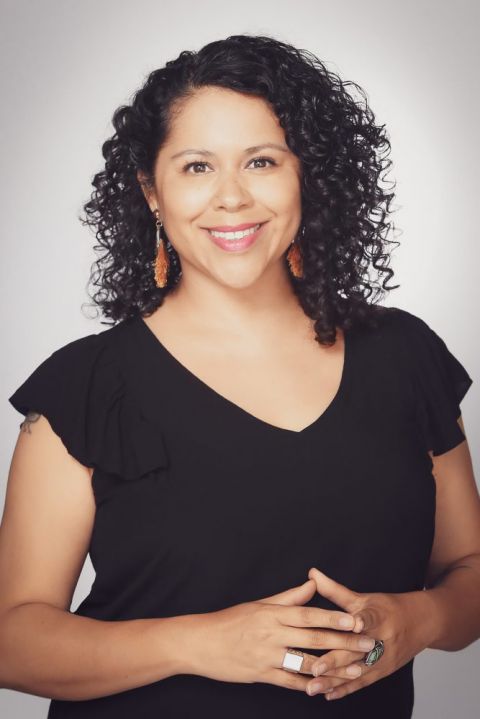 Angela T
I have been enjoying photography ever since my grandmother, Eva, gifted me a hot pink Barbie Camera at the magical age of 7 years old. Since then I have followed my dreams of becoming a full time professional Photographer. I was born and raised in California, and I love to travel the world. I'm most inspired by my photography subjects, nature, and beautiful moody light. My background in Commercial Photography and working with both celebrity and non-celebrity clients brings a level of expertise that you can count on!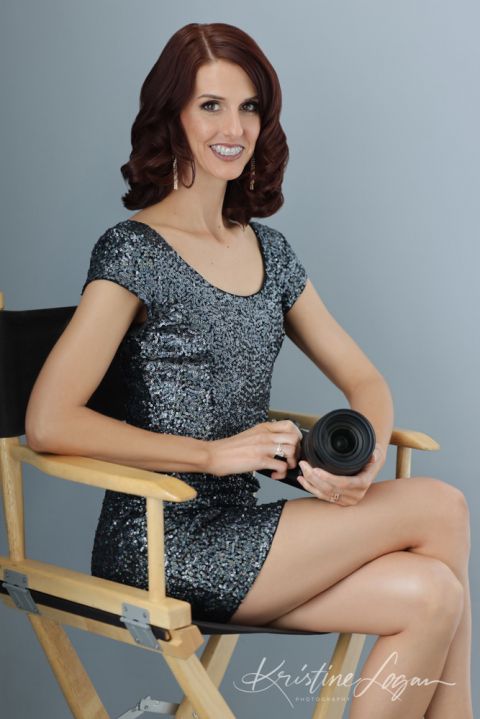 Brittany
As a little girl, I struggled to find comfort in who I was. With a 10-year long career in the army and military police enforcement, I found purpose in myself. I also found strength in a world that was created for men; a world where women have broken through those boundaries and have been given the opportunity to prove as an equal superior. My purpose has brought me to photography providing memories for many. For over 5 years I have been helping women find love and purpose in their own bodies and lives. It's such a reward to see fear turn to strength and courage. Blessed with these abilities, my history and experience I am so excited to be a part of Cherie Amour continuing to share body positivity and love with hundreds of amazing women!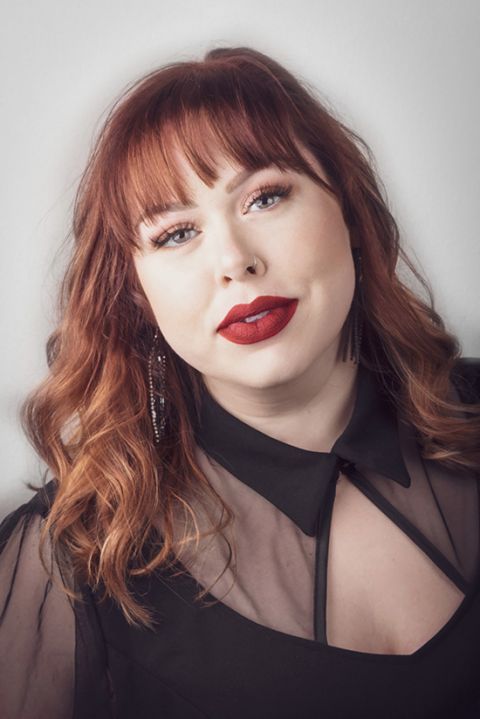 Gretchen
I'm Gretchen, a visual artist from Dallas, Texas with a BFA in Photography from the University of North Texas. I have been photographing boudoir for over 10 years and couldn't be more grateful for a career that empowers women from every walk of life. Boudoir photography is an avenue to reveal and highlight the command of a woman. We all possess a unique inner beauty that should be shown in light of our triumphs and it's an honor to reflect that inherent feminine strength.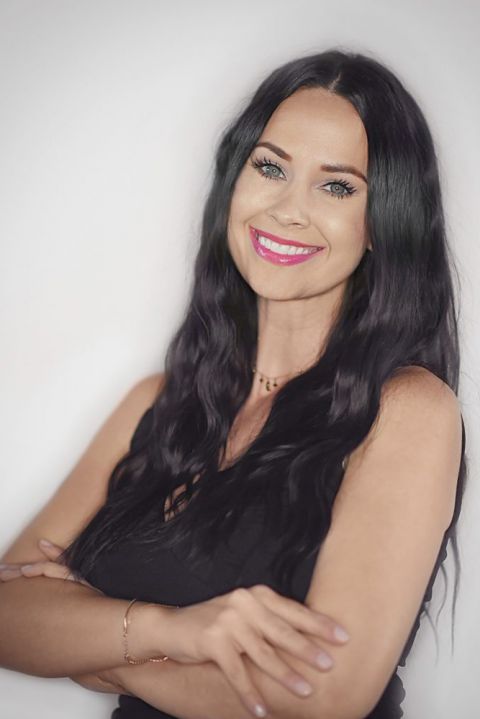 Heather
My name is Heather Glenn and I was inspired to become a boudoir photographer after I had my first experience doing a session during a time in my life where I had lost a significant relationship and felt really bad about myself. The boudoir experience was a gift for me, and I love that I can offer that gift to other women. Since then, I've developed my photography brand to specialize in femininity. I find it important for women to never lose touch with their softness and playfulness.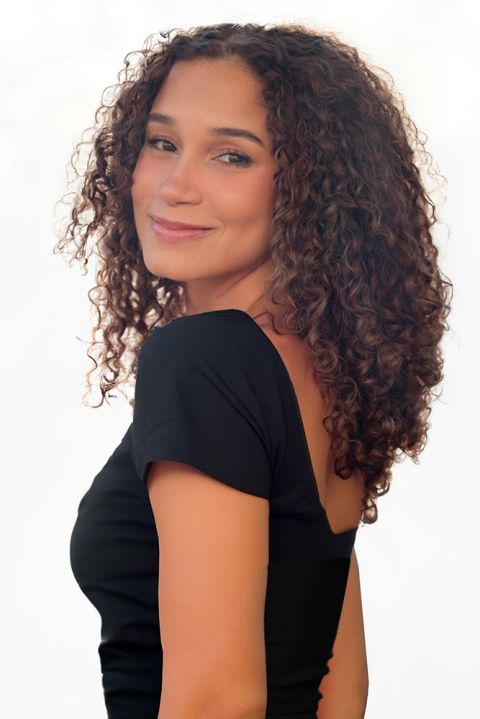 India
Hello there! My name is India. I've been an artist my whole life. I started out as a successful studio artist and then got into modeling and photo editing after college as a creative outlet after too many years of just hard sciences. Doors didn't open in the sciences for me whereas the arts welcomed me with open arms, so after graduating I began planting seeds so I could be a full-time, freelance artist. I discovered shortly after getting into modeling that I loved being behind the camera even more than being in front of it! I know just how empowering it is to express myself creatively through my boudoir style shoots as a model so I hope to share that feeling with my clients when I'm behind the lens. I love the feeling I get when I'm able to capture women radiating and feeling comfortable in their skin. There's these magical moments of connection that lead to the creation of some really beautiful art. When I'm not shooting, I love getting out into nature, rock climbing, yoga, camping and singing along while I play to ukulele. I hope we get to create together soon!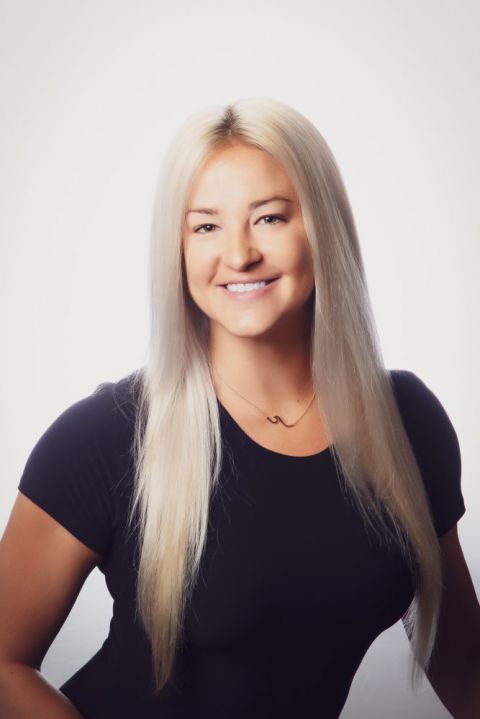 Jennifer
My name is Jennifer Ann Marie and I've been photographing boudoir photography since 2009 and have been photographing professionally since 2004. My love for boudoir photography grows every day, with every client. Helping a woman realize and appreciate her own unique beauty is truly something magical to witness. I think every woman should experience the empowerment and excitement of a boudoir photography session and embrace their unique beauty.
Jessyka
My name is Jessyka and I have been passionate about photography since I was a little girl. I adored the idea that technology had provided us the option to not only freeze a single moment in time, but to then keep it in a physical form to cherish forever. As an adult and established professional photographer, I discovered boudoir. It's a very empowering genre and art form and through working for Cherie Amour, I have helped boost the self esteem of thousands of women nation wide.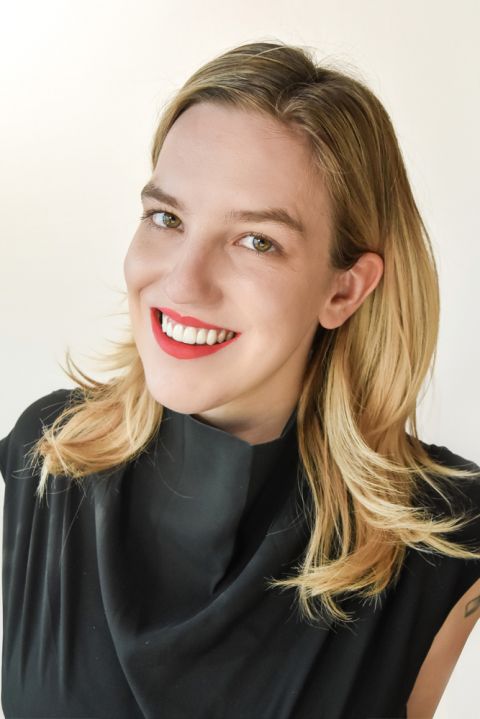 Madelyn
Hello, I'm Madelyn! My love of burlesque and pin-up is what first sparked my interest in boudoir photography, and I've been so inspired by all of the different stories women can tell through their boudoir photos. It's been a privilege to play a small part in bringing these stories to life through my camera lens over the past ten years. Outside of photography, you can usually find me behind my sewing machine designing sustainable clothing or curled up with a good sci-fi book.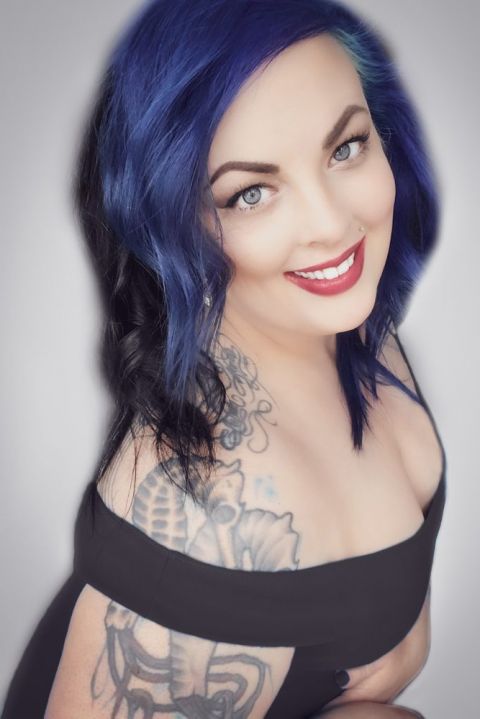 Megan
My name is Megan and I am about to celebrate my 20th year behind the camera! During this time, my work has always been about connecting, ranging from album covers to fine art portraiture digitally displayed at the Louvre in Paris. My deep passion for making women look and feel their best shows well, especially through the lens of boudoir.As a woman, building other ladies up is an extraordinary thing to be a part of doing for a living!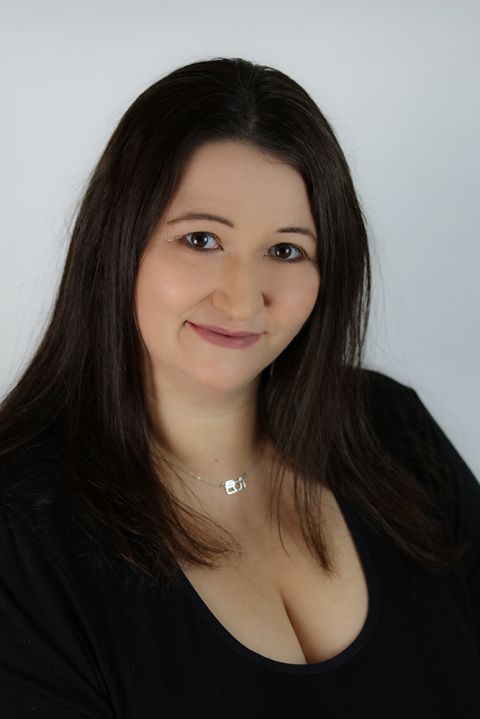 Nikki
Hello Beauties! My Name is Nikki and I have been photographing Boudoir for over 15 years now! I graduated from the Academy of Art University in San Francisco but have lived much of my life in the Seattle area. Boudoir photography has my heart and soul ! In our lifetimes as women there are many milestones we encounter, our bodies are maps of our experiences. Boudoir is about embracing who you are in the moment, and celebrating the journey. I am an expert at highlighting your beauty both inside and out, in a way to make you feel the most confident and sexy!  Over the years I have had the privilege to meet so many amazing ladies from all walks of life. Your story and sensuality are uniquely your own and whatever reason it may be that brought you to a photoshoot, I will make sure you leave feeling empowered and owning the experience! In my time away from work I enjoy travel, music, fashion, art, home renovation/design and spending time in nature with my hubby and my three wildly adventurous kiddos.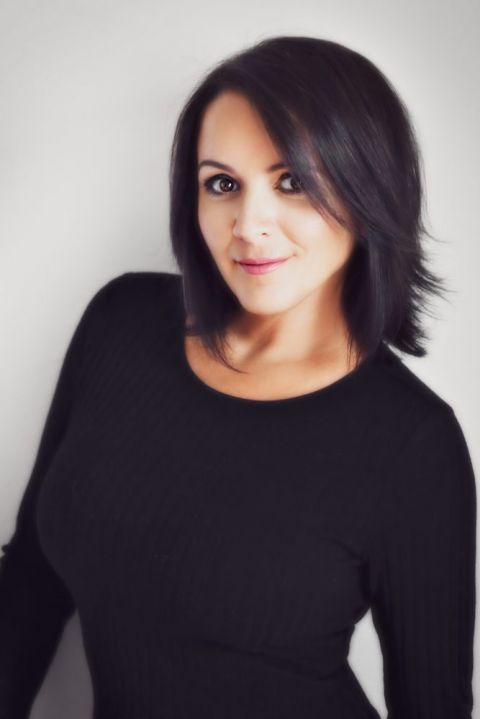 Ritz
Over the past years I've fallen more in love with boudoir photography and changing the way women see themselves. For me, boudoir Is about loving and accepting yourself, just as you are right now. I love making women look and feel truly beautiful and I believe every woman deserves to see herself in that way. You will learn pretty quickly I'm super friendly and easy going. I can't wait to capture the most gorgeous pictures and create the experience of a lifetime for you.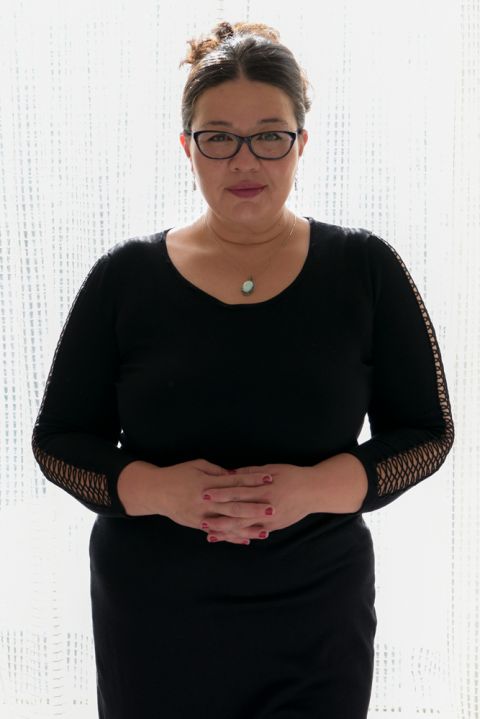 Susan
My name is Susan, and I love my job as a Cherie Amour Photographer! My photo career started in 1999 when I learned to print and process 35mm film. I received an AAS in Professional Photography in 2005 and started my career as a boudoir photographer in 2012. I enjoy helping women realize they are beautiful. Sometimes all we need to feel empowered is to see ourselves through a different lens. I have photographed thousands of women with all different body types, from all different backgrounds and in all different chapters in life. Most women will do this for their significant other, but I always encourage women to do this for themselves. Photographing women has helped me become a confident woman. In my spare time, I like to surround myself with nature on my parent's farm with my dogs and cat. I also enjoy learning about everything from fossils and geology to global diversity and business technology!