In honor of Alopecia Awareness Month, we had the opportunity to interview one of our incredibly beautiful clients, Miss J, who has had her own journey with alopecia. When she tagged us in her photos on Instagram, we knew her story was unique and deserved to be shared. Miss J had never done a boudoir photoshoot before, and we were so honored to give her her first boudoir experience!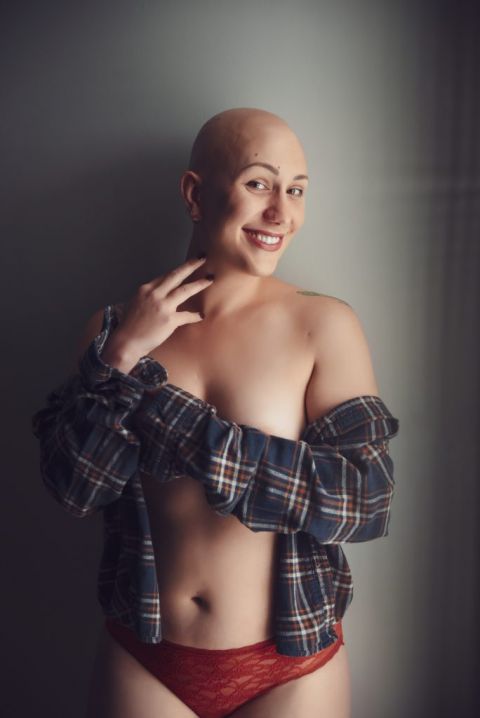 Chérie Amour: On a scale of 1-10 where 1 is not confident and 10 was most confident, how did you feel about your body before your shoot? How about after your shoot? What changed?
Miss J: Prior to my shoot and on a scale of 1-10 confidence in my body, I walked in feeling about a 6. Leaving, I'd say a 10. My photographer was a hype-woman and made me feel so comfortable, even topless and with legs spread. Something I don't often think about on my own. After catching a quick sneak peek, seeing myself in the mirror during each outfit change, and realizing that I enjoyed myself more than I'd expected, I immediately felt more confident in that I stepped through my own fear and felt beautiful doing it.
CA: What are three words that describe the photoshoot experience for you?
J: Inspiring, assured, exhilarating.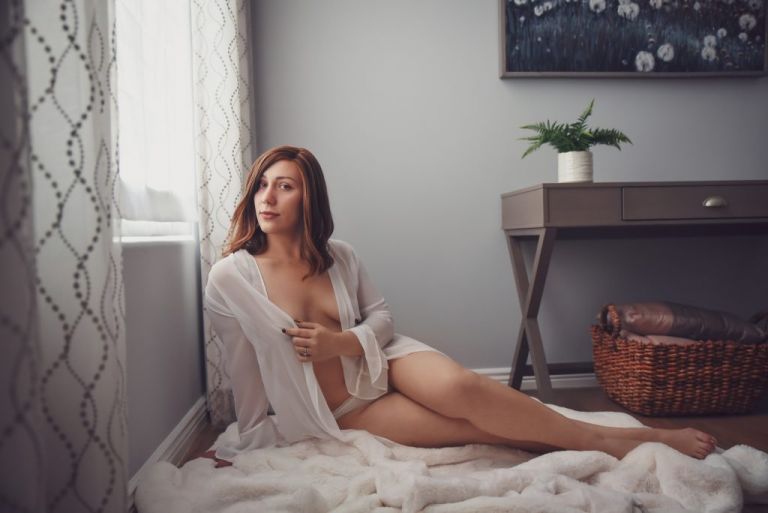 CA: How likely are you to recommend the boudoir experience to a friend, and why?
J: Incredibly likely and I have already done so! The experience was unlike anything I've encountered before and I'd recommend it because it was a monumental, eye-opening experience for me to see myself in a different light that I'd not seen myself before.
CA: Is there anything you'd change about how the photographer ran your photoshoot?
J: No! While I wish I remembered her name, she was so much fun! Down to earth and funny and made me feel like I could be myself.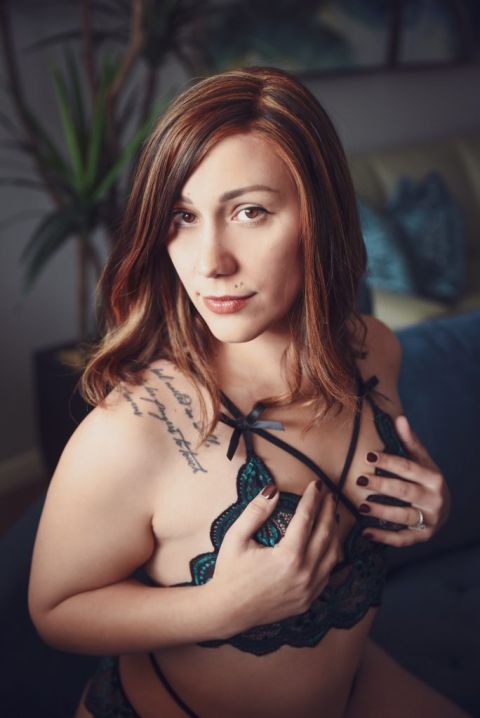 CA: Is there anything else you'd like us to know?
J: My shoot with Chérie Amour was my first boudoir experience and nervous, I walked in blindly. Diagnosed with Alopecia Areata and losing my hair entirely at age 4, I've spent much of my life struggling with body image and my femininity. Continually alternating between embracing and concealing the fact that I have no hair and constantly trying to control and change the physical appearance of my body as if trying to find my own acceptance while blending in and being "accepted" by everyone else. Seeing yourself in an intimate light through the lens of a camera, versus your own eyes and perception of self, really ignites something within, exposes your own fears and vulnerability, and makes you proud of the parts of you that make you, you.