By Jaycee J
"Do you want to meet the love of your life? Look in the mirror."
—Byron Katie
…Or even better—look at your boudoir images! 
You've most likely done some research trying to convince yourself why you should book a session of boudoir photography. You may have heard that the gorgeous images you receive make a perfect gift for your significant other.
Here's a little fun fact: a boudoir photoshoot is an even better gift to yourself. 

It's no secret that a boudoir photoshoot makes for breathtaking gifts for your significant other. What's even better than gifting your beauty to someone else is to express your love for yourself. There is only one important reason and person to do a boudoir photo shoot and you need to do it for: YOU. This photoshoot and the images you receive are the perfect love letter to yourself. At some point in life, every woman has looked in the mirror and felt unhappy, discouraged, and out of place. The way we perpetuate negative self-talk on our bodies has created this idea that we are not perfect as we are, not beautiful in the skin we were born in. What if we chose to flip the narrative? What if one day you looked at your reflection and decided that there wasn't a thing you'd change? This photo shoot is a guarantee that you will fall in love with yourself as you were meant to.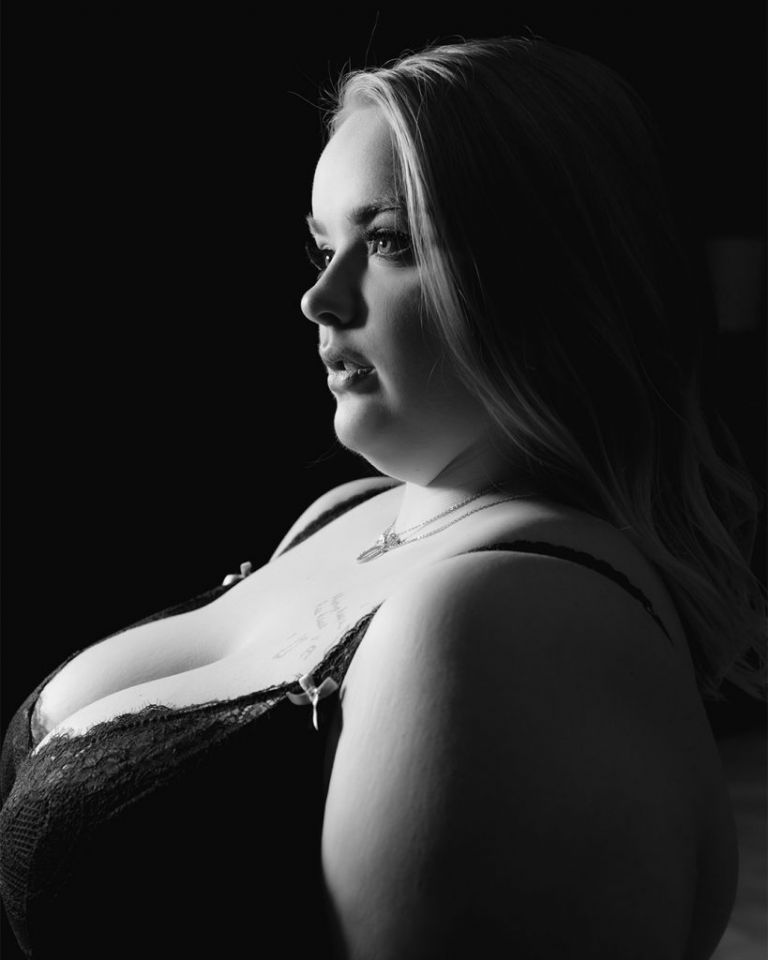 5 Reasons To Do A Boudoir Photo Shoot—Plus, The Benefits To Your Wellbeing
1. The incomparable confidence boost
Every woman has talked themselves out of taking a risk, especially when the risk can make her incredibly vulnerable. Our insecurities often speak louder than the truth about ourselves— that truth being that our self-image is unique and beautiful despite the insecurities we tell ourselves are negative qualities. The thing is—no one else notices our flaws as much as we do, even a camera lens! While it's true that images still aren't always the best depiction of ourselves, boudoir photography is different. Unlike a selfie a friend snaps with you when you're not prepared, a boudoir photo shoot will capture you at all the right angles! You will find that the images you receive not only highlight the areas you once thought were negative qualities but will celebrate them as well. This process will make you see yourself as the world does: beautifully unique. Seeing the images after will have you in awe of yourself—what's more of a confidence booster than that?
2. You get to spoil yourself
Not all of us have a budget that we feel comfortable to freely spend on ourselves at any given time. Or maybe we just choose not to because we feel selfish doing so for no specific reason. Expenses are just another reason we talk ourselves out of doing things that make us feel good. How many times have you dropped an extra $25 covering lunch for a friend? Bought extravagant gifts for your loved ones? Imagine if you chose to invest a little of your generosity in yourself. Having a reason to spoil yourself makes all your doubts disappear, and the good news is there are tons of reasons to invest in you. In preparation for your boudoir photo shoot, you can spoil yourself by making a hair or makeup appointment to enhance your look, get that facial your skin has been craving for months, or even buy yourself a new outfit or piece of lingerie for the occasion.
"Every once in a while, a girl has to indulge herself."

— Carrie Bradshaw, Sex and the City
The results of spoiling yourself are plentiful and rejuvenating. Have yourself a girl's night out with your new look, a date night with your special someone, or capture some confidence-boosting flicks to remind yourself of your gorgeous self. It's a win-win; you get to have fun preparing, and you get to look amazing for the camera.
3. It helps you grow
Growth is a natural progression of life, but growth is difficult to achieve without sound and healthy mental well-being. One of the most common reservations about doing a boudoir photoshoot that women face is the fear of vulnerability. While it can be one of the more challenging life choices, stepping outside our comfort zones is a surefire way to grow. A willingness to do something that scares you guarantees that your mental state will change and develop! It's normal to feel uncomfortable or nervous before trying something new (like a boudoir photo shoot). Like it or not though, it's actually beneficial to put yourself in these situations. Any woman who has taken the leap of doing a boudoir photoshoot can attest that it truly allows you to grow into a more confident version of yourself.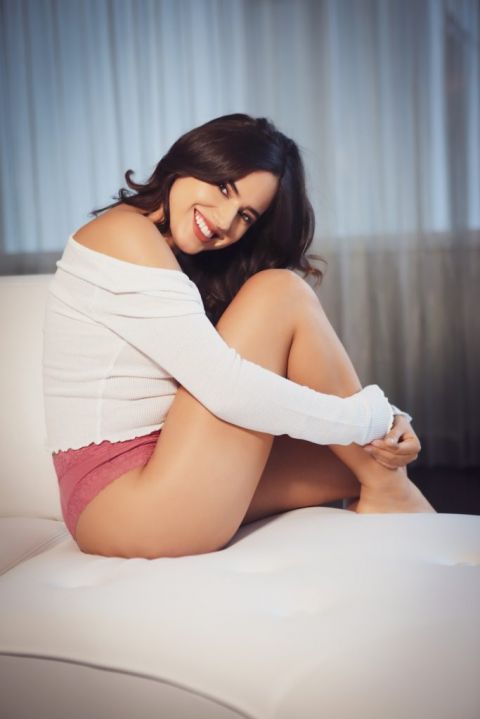 4. You can allow yourself to have fun!
The benefit behind this one is pretty self-explanatory. Who doesn't want to have fun? You can laugh with your photographer, spend time in a high-end suite or studio, and tell your friends about your experience. We mean it when we say this photoshoot will have you feeling like Rihanna. It's not every day we can put on gorgeous articles of lingerie and clothing, and spend an afternoon in a glamorous hotel, with the camera focused on you and only you to capture your authentic beauty. It's enough to make you feel like a queen. Not only will having fun during your photo shoot help ease any nerves, but the result will make you happier than you could even imagine.
5. It lasts a lifetime
Your boudoir photoshoot only happens once, unless you choose to do more than one, which in that case—go for it! Regardless, you will get to remember this experience and what it meant to you. And even if you eventually forget or the memory isn't as vivid, your images will last forever and be something you can treasure and look back on. Even before iPhone galleries and Instagram, people kept photo albums and scrapbooks, so they had memories to fondly look back on. When looking back on your boudoir images you'll see the beautiful woman that you were (and still are!) for years to come. This will restore all of the good emotions you felt during the experience—the boost of confidence, spoiling yourself, growth, and fun—and you can relive it over and over again. There is nothing better for your well-being than a timeless reminder of your authentic, beautiful self.
Who will benefit from these five reasons MORE than you?
No one.
And there's power, beauty, and joy in that fact. So the next time you hesitate to find a reason why you should on do a boudoir photoshoot because you think you don't have anyone to give it to—instead look in the mirror and remember that the most important, beautiful, and deserving person of that gift is YOU.