By Rachel B.
In recent years, boudoir photography has become one of the most popular and fascinating genres across the globe, both in terms of interest as well as historical background. Some photographers argue that the word "Boudoir" alludes to equality and the right to choose, representing a powerful way to celebrate women. Ilya Parkins, Associate Professor of Gender and Women's Studies at the University of British Columbia states that the confident selfhood narrative in boudoir photography has emerged due to its intimate and even healing experience during the session. However, it has not always been this way. 
HISTORY OF BOUDOIR PHOTOGRAPHY
Since its inception in the 1920s, boudoir photography was considered to be too sensual and intimate in nature, later becoming outlawed in the early-mid 20th century. Twenty years later, boudoir photography rose to prominence with the idea of pin-up girls and their role in propaganda to recruit men to be soldiers in World War II. The history of boudoir photography went from being an illegal practice to empowering women.
Eventually, in the decades following, we saw sex symbols such as Marilyn Monroe, who used her fame and female form to empower women. Throughout the 1900s we were introduced to many types of boudoir photography from Sports Illustrated's Swimsuit Issues to "glamour shots" in the 1980s. Boudoir photography has taken on many forms over the years, but where did it begin?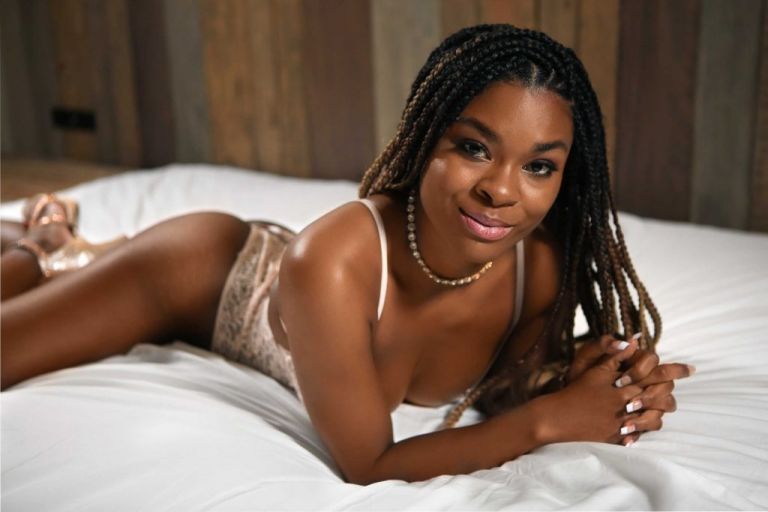 "Boudoir" is a French word that describes a woman's private bedroom or sitting room. It is derived from other French words bouder (to sulk or pout) and boudeur (sulking) (Miriam 2019). In essence, it was a place for women to be alone at their most vulnerable.
Boudoir photography typically portrays women in romantic, intimate depictions and features fashion and beauty. This type of photography is typically set in a bedroom or hotel to give a sense of privacy, hence "boudoir." Naked, semi-naked, or lingerie-clad subjects are featured. 
FAMOUR BOUDOIR PHOTOGRAPHERS
Albert Arthur Allen, a 1920s photographer, known for his nude portraitures, was one of the first known photographers of this type. He did not consider his photographs to be erotic, though many found them to be obscene. Arthur featured larger women in a lot of his photography and was noted saying "to see womankind entirely nude would place all women on equality, and it would be only their true mental and physical charm that would lift them from the ordinary." It is with this manifesto that a wave of women's empowerment started.
After Albert Arthur Allen came a man famous for his depictions of Marilyn Monroe, Cecil Beaton. If you couldn't already tell, this field started out heavily influenced by men and what they wanted to see. Now, this field is dominated by women, as it should be. If this is all about female empowerment, why wouldn't we have women behind the lens?
While women still participate in boudoir photography to gift to their partners, we know that it is an empowering experience. Many women have done boudoir sessions solely for themselves, and we believe that every woman should.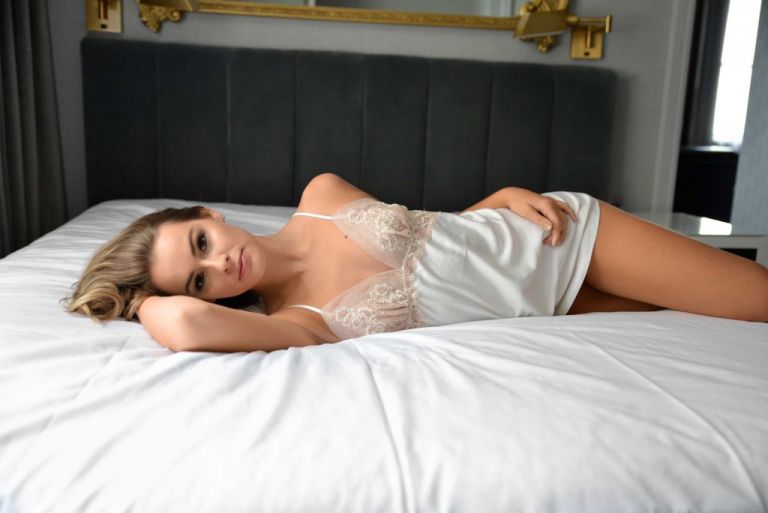 BOUDOIR PHOTOGRAPHY NOW
Many of our sessions have ended with women telling us that they decided to do this for their partner, but left feeling more confident and empowered than ever before and that they would do it again for themselves rather than for their partner (honestly, we just think gifting it to your partner is an extra incentive)! 
I absolutely loved my shoot with Gretchen! I felt so incredibly confident and beautiful. My pictures are so artsy and fun and sexy. I can't wait to frame them in my house! I would absolutely recommend this company to anyone needing a gift or just for yourself. I feel so confident about my body!

– Esther
WOW!  What an amazing experience I had during my Cherie Amour photo session. It was so relaxing being able to work with an experienced, awesome photographer.  She was so helpful making me feel comfortable and beautiful. Doing this makes me feel like a new woman.  I think this experience is something that would make ALL women feel empowered!

– Lacole 
Here at Chérie Amour, we believe that all women should be empowered, confident, sexy, and sensual. Our team of professional all-female photographers is trained to make sure you could not be more comfortable being you. Just remember: feeling sexy is not about pleasing someone else – it's about pleasing yourself.