Ask any of the employees at Cherie Amour what would be the one lingerie piece they'd get if they could only pick one, and chances are, you'll hear "a bodysuit!"  There are a number of reasons for that – bodysuits are the powerhouse of the wardrobe, the little-black-dress of the lingerie drawer.
Worn alone, they're the universally flattering garment, covering a little more than a basic bra and panty set while lengthening the legs and drawing attention to all the right places. They don't have to remain in the lingerie drawer or bedroom, though. Equally fitting in the bedroom, boudoir shoot, night out, or even the office, bodysuits can be styled in every way from erotic wear to professional wear. Worn with nipple covers or even a bra, depending on the piece, they can be styled for numerous occasions. We have some of our favorites listed below.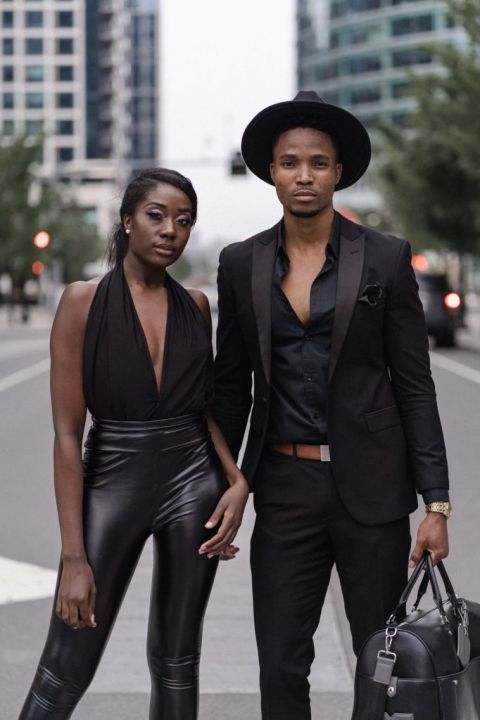 For a formal look that could go from the office to the nightclub, we love a black bodysuit with leather (or vegan leather) bottoms. The classic monochrome look not only lengthens your figure, but also is so easy to put together in a hurry with little thought. Add your favorite accessories and enjoy the feeling of looking and feeling good – and not having your blouse constantly pulling out of your trousers! For a daring version of this look we love Undress Code's Once in a Blue Moon bodysuit, which comes both in black velvet and a beautifully rich maroon velvet and features a backless design with a deep plunge neckline. Pair these with a form fitting skirt to contrast the loose top, or Commando's faux leather flared leggings, and you have yourself a full outfit.
Both suitable for the office and brunch with friends, pairing a more conservative bodysuit with dark wash jeans is an instant hit for either occasion. Either use a neutral coat to keep a sleek and classic look, or a stand out, colorful piece to really turn heads! For this look, we like "Keep it Natural" from Undress Code, paired with your favorite black bra or bralette. Some of our favorites are the Karolina top from Bluebella, or the Butter Bralette from Commando. We can also see this style with the "Go For It" and "Hidden Promise" bodysuits from Undress Code. They require less thought for styling since their use of mesh and opaque fabric allows you much more freedom in terms of what you wear underneath. We also love this look with a wide leg trouser and combat boots or a chunky mule.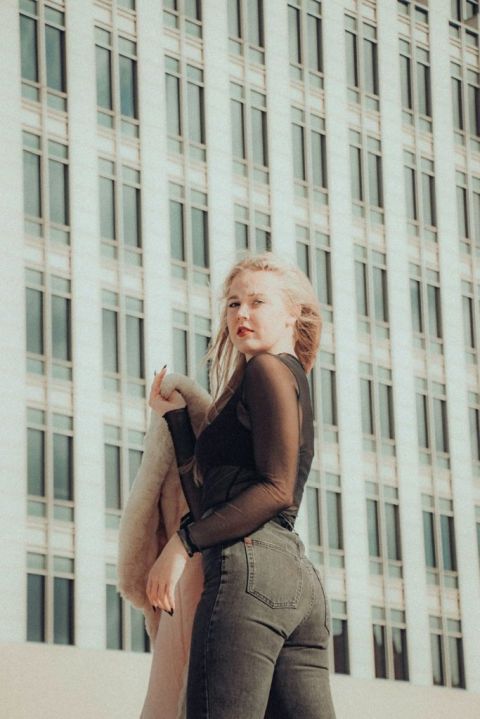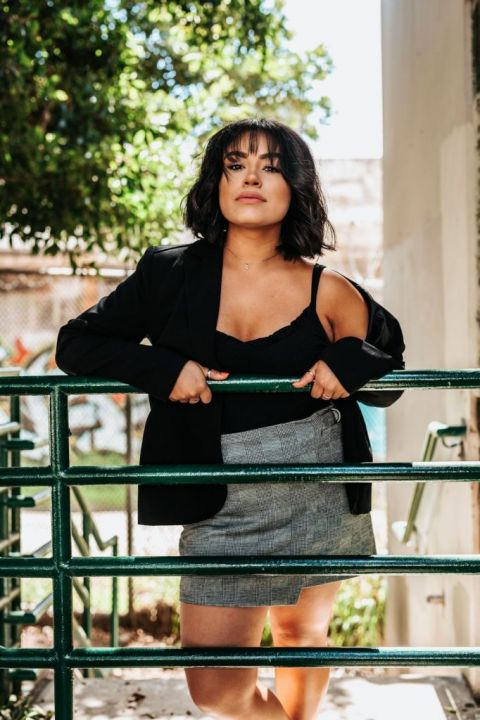 Bodysuits can work with any number of more niche aesthetics, as well. Paired with a plaid or tweed skirt or high waisted wool trousers, the body suit becomes a staple to the dark academia or preppy style as well.  We love how it looks with a blazer or sweater and scarf to add to your layers without adding bulk. Heels or riding boots top off the look and elevate your style. No matter your personal aesthetic, pair any statement piece with them and they will fit right in and add versatility that you'll turn to for outfit after outfit.  For Preppy looks we love the "Nothing Personal" bodysuit from Undress Code and the Cornelia bodysuit from Thistle & Spire, and for more edgy, alternative looks we can't get over the Medusa and Smokin Mirrors Bodysuits from Thistle & Spire. Of course they look just as striking worn alone  in the privacy of your home, but the infinite number of styling options makes them even better.
No matter what bodysuit you opt for, basic, mesh, lace, or any other option, you cannot go wrong with it. Whether it's for boudoir, erotic wear, brunch, or the office, the bodysuit will take you anywhere you need it to, and with so many options, it will quickly become your new favorite wardrobe staple.