Interview by Bobbi C.
We recently asked a previous client to share the juicy details of her boudoir experience. In this #WomenWhoInspireUs article, Liz Owens discusses the surge of confidence she gained from her boudoir session, and generously imparts invaluable tips for those considering their own boudoir photoshoot. 
Her narrative not only celebrates personal empowerment but also underscores the artistry and skill that goes into creating a truly transformative boudoir experience. As you embark on the page that follows, be prepared to be inspired, enlightened, and perhaps even nudged towards embarking on your very own journey of self-discovery through the art of boudoir photography.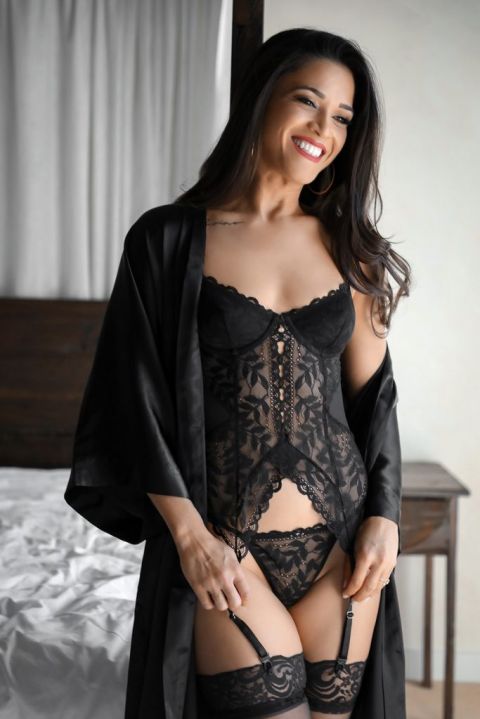 What are a few words that describe your boudoir photoshoot experience?
Playful, Intoxicating, Ambitious
Would you recommend a boudoir photoshoot to a friend? Why?
Absolutely! In fact, I've already told everyone friends of mine that they need to make an appointment. Even if they don't have a partner, this is something that is personally impactful to improve self-confidence. I highly recommend this as a self-love practice for every woman.
What were your favorite aspects of your photoshoot? What didn't you like?
Every part of this experience was a true joy. My photographer was so personable, fun, and kind; we immediately connected. Her ability to ease my mind was only matched by her talent in maneuvering body poses. I don't know what kind of magic she practices, but it was in full spirit that day! Being able to offer my own input was great because she took my ideas and made them even better with her expertise. I left feeling so empowered, as if I'd been doing it for years.
What are some tips you would give someone going into their own boudoir photoshoot?
Stretch. My lower back was definitely sore the next day, but it was worth it because my bum looked amazing. Thanks, Angela! 😉 Watch yourself in the mirror as you move different parts of your face. Angela gave me direction about my face that I wasn't sure I was doing because I couldn't see myself. She's great with helping navigate that so it turned out fine, but it's strange to not know what your own face looks like. Hahaha! Lastly, do not go into it with expectations or negative self talk. Do what you need to feel your most relaxed and open. You won't regret it.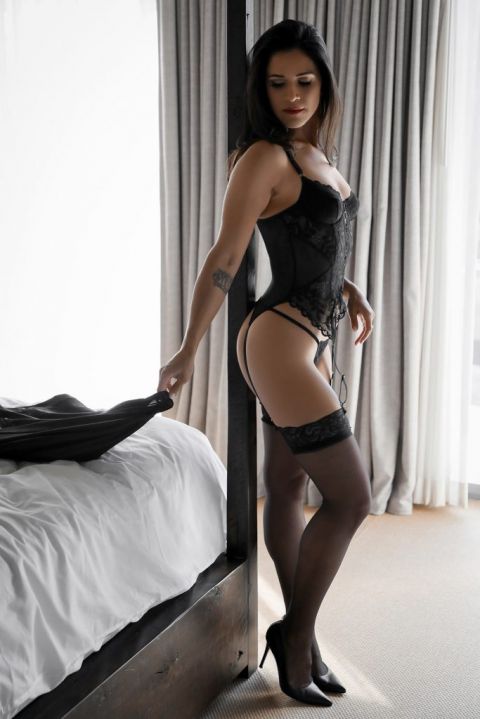 How would you describe your experience overall? How would you "grade" your experience?
A+. I'm not just saying that as a part of this blog experience. I've only had positive takeaways from my shoot. From the choice of hotel to the room layout and use of the day's light, to the ease of communication with the Chérie Boudoir staff before and after, I could not have asked for a better time.
Is there anything else you'd like to add about your experience?
The only downside to this experience was that I wanted to keep almost every photo. The price of finishing and printing the photos is rather prohibitive, but the staff is very patient and helpful as you mine through all the proofs. Whatever you spend your money on, you won't be upset you did. I remember myself as a confident, beautiful goddess every time I see my photos. In moments of everyday life when I don't feel that way, I can remind myself that I have this in me. It's an incredible gift.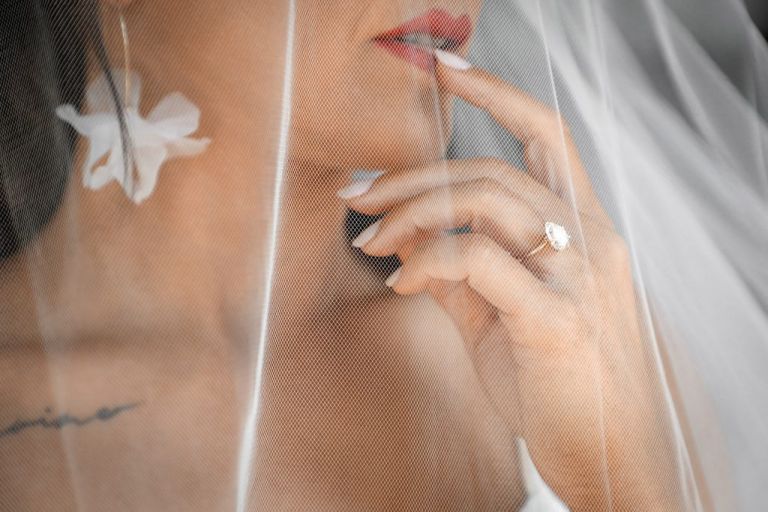 "I remember myself as a confident, beautiful goddess every time I see my photos. In moments of everyday life when I don't feel that way, I can remind myself that I have this in me. It's an incredible gift"